EXHIBIT WITH US
Welcome to The 2018 Almond Conference!
The Almond Conference, now in its 46th year, reached several notable milestones in 2017, including a record breaking 3,900 attendees and 270 exhibitors. As the largest event for almond industry professionals in the world, The Almond Conference is a one-of-a-kind opportunity to connect with the people, the science, the products, and the trends at the forefront of the global almond community. The Almond Conference provides an unparalleled platform for your company to showcase its products, services, and offerings to the largest gathering of growers, processors, suppliers, distributors, marketers and researchers from around the globe.
The Almond Conference will take place in Sacramento, California, December 4-6, 2018, at the Sacramento Convention Center.
No other conference in the world offers more direct contact with almond industry professionals... Period!
If you're not convinced, take a look at the recap of the 2017 conference.
Exhibition
For ten years running, The Almond Conference exhibit hall has sold out. To meet the continuing demand, we added additional 10' x 10' booths in 2017 for our largest exhibition to date. The 2018 exhibition floor will mirror the highly-successful 2017 floor plan. And although conference expenses continue to increase, we are happy to announce that booth prices will remain the same for 2018.

10' x 10' - $2,500.00
20' x 20' - $6,500.00
20' x 30' - $7,000.00
30' x 30' - $8,000.00

Important 2018 Exhibition Booth Sales Dates
April 2 – April 15, 2018
2017 exhibitors can purchase their 2018 booth (same booth location(s) only). 2017 exhibitors will receive an email on Monday, April 2 with a link to purchase their 2018 booth.

April 16 – 29, 2018
2017 exhibitors can purchase any unsold booth space for 2018 – all remaining booths open for purchase.

April 30, 2018
General sale of remaining booth spaces.

Conditions:
When your booth reservation is made, you will have 14 days to transact payment. You will have the ability to pay via credit card (online during the reservation process) or via check (by sending to the address provided during registration). If payment is not received within 14 days, your booth space will be released by the system automatically and without notice to you.






Temporary Move to Cal Expo in 2019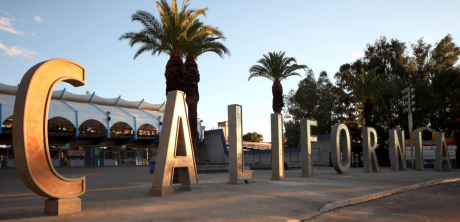 Following The 2018 Almond Conference, the City of Sacramento will begin a large-scale remodel and expansion of the Sacramento Convention Center, our traditional host site. The remodel will significantly update the facility and provide much needed improvements, offering us a truly state-of-the-art venue for future conferences. However, to undertake and complete this effort, the City has announced that it will close the Convention Center for a year, requiring The Almond Conference to move venues for 2019, and possibly 2020.
In anticipation of this action, the Almond Board of California and the conference management team have reviewed more than a dozen options and are pleased to announce that we have secured Sacramento's Cal Expo (site of the State Fair) for our 2019 conference, which will take place December 10-12, 2019. Cal Expo provides ample space, facilities and parking for the attendees and exhibitors of The Almond Conference.
We are confident that while the 2019 show will have a slightly different look and feel, the quality of exhibits, presentations and networking opportunities will be second to none for of our guests and the California Almond industry.
Click here for FAQs
regarding this move.
Questions about exhibition?
If you have questions, please contact Michelle McFadden, Mosaic Event Management,
mmcfadden@mosaicevents.com
, 415-848-7815.
Expand your reach beyond the exhibit hall by purchasing one of our many Sponsorships!