Temporary Move to Cal Expo in 2019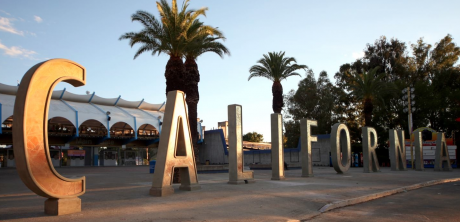 Following The 2018 Almond Conference, the City of Sacramento will begin a large-scale remodel and expansion of the Sacramento Convention Center, our traditional host site. The remodel will significantly update the facility and provide much needed improvements, offering us a truly state-of-the-art venue for future conferences. However, to undertake and complete this effort, the City has announced that it will close the Convention Center for a year, requiring The Almond Conference to move venues for 2019, and possibly 2020.
In anticipation of this action, the Almond Board of California and the conference management team have reviewed more than a dozen options and are pleased to announce that we have secured Sacramento's Cal Expo (site of the State Fair) for our 2019 conference, which will take place December 10-12, 2019. Cal Expo provides ample space, facilities and parking for the attendees and exhibitors of The Almond Conference.
We are confident that while the 2019 show will have a slightly different look and feel, the quality of exhibits, presentations and networking opportunities will be second to none for of our guests and the California Almond industry.
Click here for FAQs
regarding this move.
Questions about exhibition?
If you have questions, please contact Michelle McFadden, Mosaic Event Management,
mmcfadden@mosaicevents.com
, 415-848-7815.
Expand your reach beyond the exhibit hall by purchasing one of our many Sponsorships!